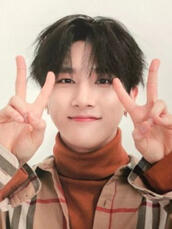 Katiekyun
---
---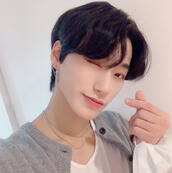 Current group orders (GOs):
I will have a post as well as a highlight on my Instagram profile (@katiekyun2 or @katiekyun.trades) for any current group orders I am hosting. It will include all information about the item(s) and pricing. To join an order, please DM me and I will give you any other information needed. The original post announcing the order will be archived once the order is filled up.Location / shipping:
I am located in the United States. I do not limit my group orders to United States shipping only. There will be a higher shipping cost for people outside of the US since international shipping gets very expensive and I cannot cover it myself. I will only ever charge 1 payment which includes the item price and shipping to you. I divide the EMS / DHL shipping cost among all joiners (included in the item price) and cover a good portion of it myself so you will only be paying around $4-$5 for domestic shipping.Payment:
Currently I accept payment through PayPal. I am fine with payment through either "friends and family" or "goods and services" as long as the fees are covered if you pay through "goods and services". I will send you what the exact price will be including any fees so that there is no hassle for you to try and figure out how much to send. I will also usually have a listing on my Depop or eBay account if you prefer to pay that way but the price will be a little higher to cover their selling fees. I very rarely require payment right away. If you mention to me that you are 100% interested, I can save your spot in the order until you are able to pay (before the order closes).Handling:
I am extremely careful when opening albums / goods so you will receive your item(s) in the same condition as when it arrived to me. Sometimes there are small dents or discoloring due to manufacturing errors or rough handling during shipping. I always order some extra albums just in case any get damaged and for more variety of photocards so I will always give the best condition albums to my group order joiners. I package all albums carefully with bubble wrap and freebies as well.Proofs:
There are pictures of my some of my past group orders in my "GOs" Instagram highlight. I also have 2,000+ reviews on my Depop account, 1,500+ reviews on my Mercari account and 700+ reviews on my eBay account. On my trading Instagram (@katiekyun.trades) there are sale and trade proofs highlighted.Photocard sorting:
I usually do photocard (and other inclusions) sorting for my group orders if the order is for albums or goods with inclusions. I can also send sealed albums / goods if you prefer a surprise.Questions:
I update everyone involved in my orders as soon as I received any updates from the place I have ordered from. If at any time you have a question about your order or need to change any information you have given me, please message me. I promise I won't get annoyed or anything if you have questions. I appreciate that you are trusting me to handle the order. :)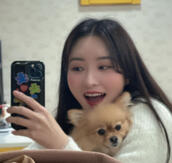 Payment:
Currently I accept payment through PayPal. I am fine with payment through either "friends and family" or "goods and services" as long as the fees are covered if you pay through "goods and services". For items sent without tracking (stamped shipping), I can only accept payment through "friends and family" because PayPal will not release funds sent through "goods and services" without a tracking number. I will send you what the exact price will be including any fees so that there is no hassle for you to try and figure out how much to send. I will also usually have a listing on my Mercari, Depop or eBay account if you prefer to pay that way but the price will be a little higher to cover their selling fees. If you see something on one of those sites you are interested in, I can sell it for a bit cheaper through PayPal if you message me on Instagram.Policies:
•Items are shipped as soon as possible.(usually the same day it is sold or next business day).
•I am extremely careful when packaging so you will receive your item(s) in the same condition pictured.
•I am not responsible for items after they have been shipped.
•If there is an issue with your order when you receive it, please message me so I can try to fix the problem.
•All sales are final.
•I ship to the exact address given to me so please make sure all your information is correct. If a package is returned to me because of an incorrect address, the buyer will have to pay for it to be re-shipped.
•I mainly ship to the United States but I can ship to other countries if the buyer pays for the shipping. Please understand that shipping prices can get quite expensive and I do not have any control over how much the post office charges.
•I can ship multiple items together for discounted shipping in most cases.Proofs:
I have 2,000+ reviews on my Depop account, 1,500+ reviews on my Mercari account and 700+ reviews on my eBay account. On my trading Instagram (@katiekyun.trades) there are sale and trading proofs in my "proof" highlights.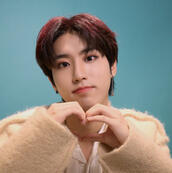 I am always open to cross trading photocards for different groups / albums. I collect for a lot of groups (too many to list) and am usually willing to trade for any member of those groups but my high priorities are:
•I.M (Monsta X)
•San (Ateez)
•Han (Stray Kids)
•Minhyun (Nu'est)
•Hoyoung (Verivery)
•Sua (Dreamcatcher)Packaging & shipment proof:
I always send cards in top loaders or with thick cardboard so they don't get damaged. I will send a video of the envelope being mailed on Twitter or Instagram and ask you to do the same. I usually do stamped shipping but I can do tracked if you provide the same for me.Past trading proof:
Proofs of my past trades can be found on the highlights on my trading Instagram @katiekyun.trades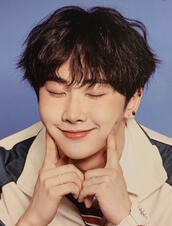 Hi, my name is Katie (she/her). I live in the United States and am a huge music lover with a really diverse music taste. I promise I'm friendly so feel free to ask any questions or just say hi! <3